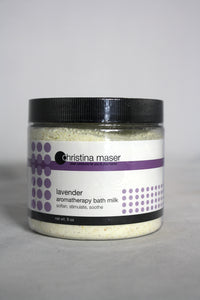 DISCONTINUED


About:
Detoxifying sea salt cleanses and rich cocoa butter moisturizes, leaving you with glowing, silky smooth skin. A great choice for hydrating your skin, and especially soothing for dry skin. 

How to Use:
Sprinkle generously into warm, running bath water. No tub? Use as a foot bath in a pedicure bowl or similar. Appropriate for all skin types. Reuse or recycle container when finished.
Our Recipe:
All of our bath and body products are made by hand from all natural ingredients in small batches without heavy machinery. From measuring ingredients to putting the labels on the jars and bars, it's all done by hand.
Ingredients: Powdered milk, sea salts, sodium bicarbonate, epsom salt, dendritic salt, cocoa butter, pure essential oils