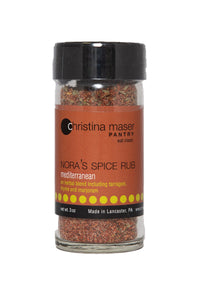 About:
An herb-forward flavor, this rub goes well with steaks, grilled fish, or grilled veggies.
How to Use:
3 oz. glass jar. Use as you would any other spice rub. We recommend starting with about 2 teaspoons per pound of protein, and a little bit less for veggies. Please reuse or recycle container when finished.
Our Recipe:
Vegan and Gluten Free.
Ingredients: Sea salt, brown sugar, paprika, black pepper, oregano, tarragon, thyme, marjoram